Mounted Sprayer
Standard Features
Chassis
The chassis are super strong and built to last the harsh African Conditions
Controllers
We only make use of the best compact and simple to use ARAG controllers perfectly mounted for easy access.
Tanks
Quantum Tanks are extremely robust and made from durable Poly-ethylene.
For more information regarding our tanks click here.
Available Sizes - Tank: 600 liters, 800 liters and 1000 liters
Boom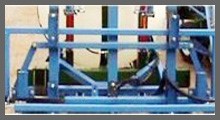 Like the chassis our booms are built to withstand the harsh African conditions, the unique trapezium action is a standard feature on 12m + booms resulting in a longer boom life and better overall stability.
Available Sizes - Boom: 7-12 meters

2 Point Breakaway
The unfolding action of the boom is available in manual or hydraulic to
suit your specification, is height adjustable, and has a 2 point breakaway action for unseen obstacles.
Nozzles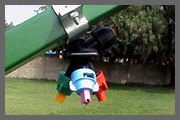 Various nozzles and nozzle tips are available. We offer a customised nozzle configuration as standard to suit your applications.
Our mounted sprayers come with shielded non-drip nozzles as standard.